News
Fillmore Central Schools will be focusing on physical activity for our 2nd semester Wellness Initiative. Studies show kids who get daily physical activity perform better on...
The MOMO Challenge is a dangerous social media trend right now. The link below will take you to a website that covers the dangers associated with the challenge, as well as...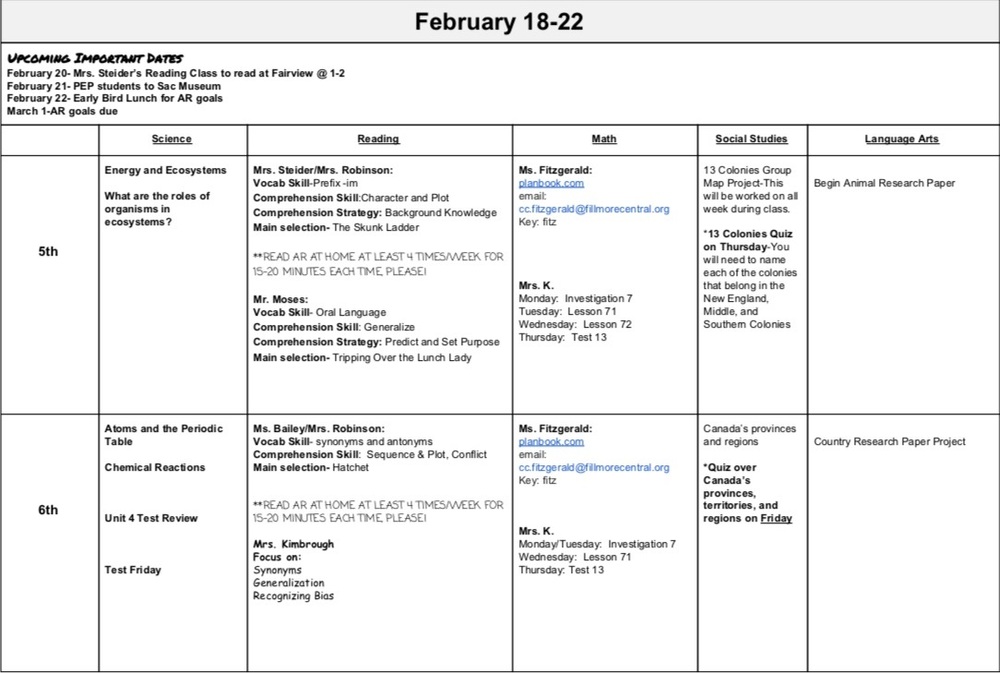 Here is this week's Fridge Strip
SEE ALL NEWS
Events
SEE ALL EVENTS
LIVE FEED

Steve Adkisson
3 days ago
Fillmore Central Middle School will be collecting monetary donations to benefit Nebraska individuals who have been affected by the recent floods. Middle School students and families are encouraged to make a monetary donation ($1 minimum) toward project "Caring Caps" and may wear a hat to school on Wednesday. Let's see how much we can raise for our fellow Huskers!

Steve Adkisson
7 days ago
Just a reminder, the spring middle school music concert will begin at 7:00 p.m. tomorrow night, March 19, in Fairmont.

Steve Adkisson
20 days ago
Fillmore Central Middle school is excited to announce that Ty Schelkopf, a 7th grader, has qualified for the State Geography Bowl. This is the third consecutive year that Ty will represent FMCS.

Steve Adkisson
about 1 month ago
Thayer Central has changed the order for the 7th and 8th grade boys basketball games on Saturday, February 9. The new order will be C, 7th, 8th. The C game will begin at 9:00 a.m and others will follow.
Lori Scott
about 1 month ago
Great Kindness Challenge view image
SEE ALL POSTS