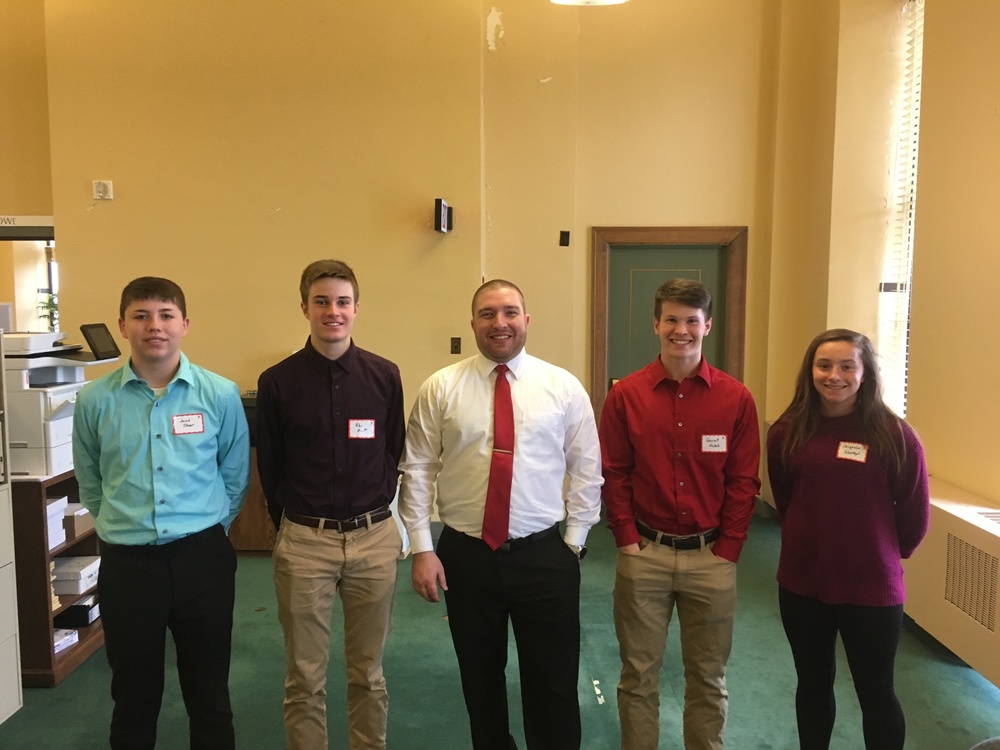 Sophomore Pilgrimage
Kelsey Vnoucek
Thursday, April 18, 2019
On April 3, four sophomores were invited to attend the Sophomore
Pilgrimage at the state capitol to learn the ins and outs of how our
state government works. Thank you to the Fairmont and Geneva Women's
Clubs for sponsoring this event and to Mr. Kavan for stepping in for
Senator Brandt to talk to our Sophomores about what a state senator job
includes. Pictured from left to right are: Riley H., Garrett
N., Mr. Kavan, Jacob S., Jacquelyn S.