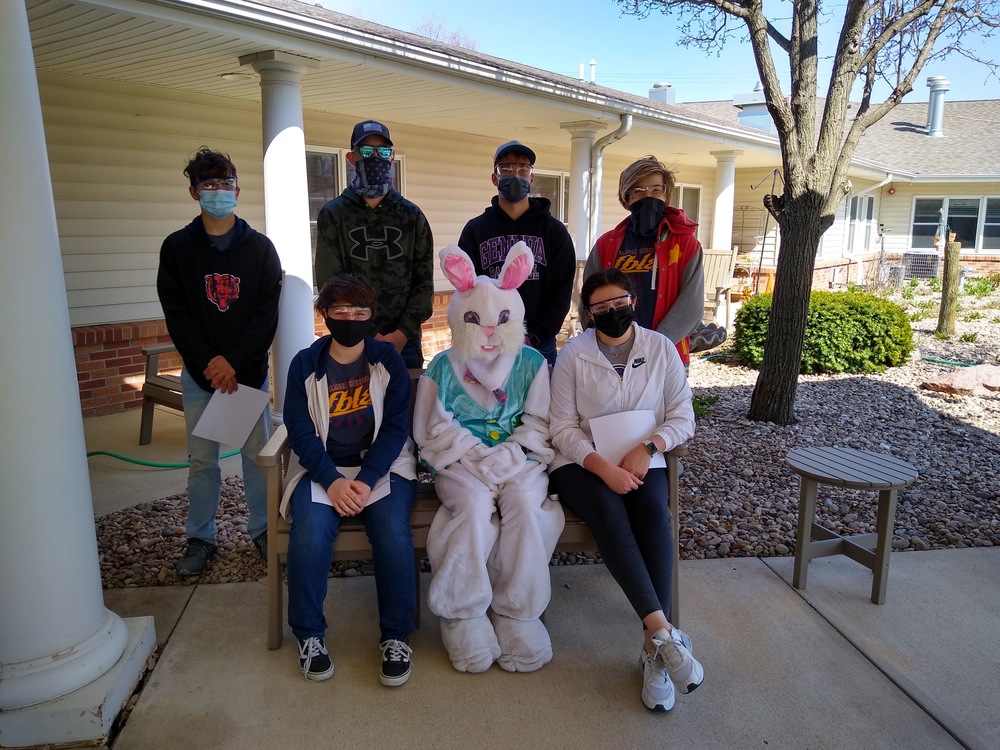 FC FBLA Assists with Easter Activities
Kelsey Vnoucek
Tuesday, April 06, 2021
Fillmore Central FBLA has been busy the last week providing assistance in the community with Easter activities. On Wednesday, March 30, the Spring Bunny and helper, Travis Meyer visited the Kindergarten through Second Grade classrooms at Fillmore Central Elementary.
The bunny then hopped over on a very windy Friday to assist with the Heritage Nursing Home annual hunt held on April 2 at 3:30. Members assisted in scattering candy and prizes followed by leading the excited children to the proper age areas for the hunt.
Saturday, April 3, brought some of the nicest weather to be enjoyed by families attending the Chamber Easter Egg Hunt held on the courthouse lawn. The FBLA bunny first attended the Rotary pancake breakfast from 9 to 10 and then traveled over for lots of picture moments with attendees. Several FBLA members assisted in scattering the eggs which were filled with candy and prize coupons provided by local businesses. They then assisted in monitoring each age site until the hunt began.