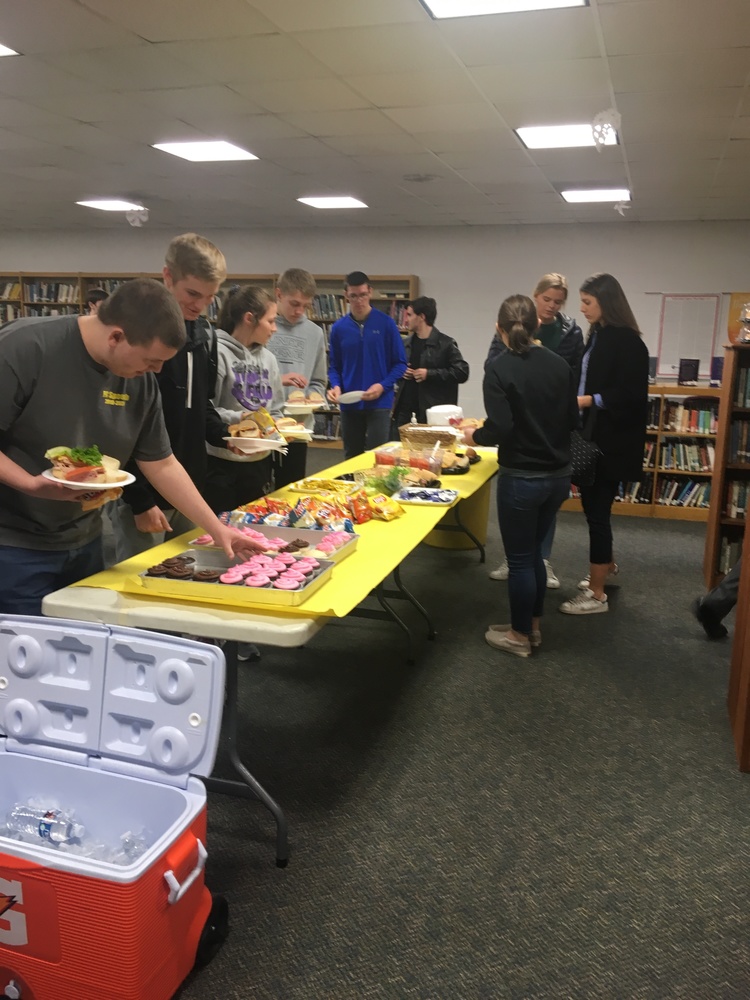 Honor Roll of Distinction
Kelsey Vnoucek
Tuesday, February 04, 2020
Congratulations to the students who were on the Honor Roll of Distinction for first semester. They had a grade point average of 3.66-4.0. Students were treated to a lunch of sandwiches, chips and cupcakes.

Freshman were: Travis M, Elijah M, Grace P, Maverick R, Alexander S, Nathan S, Keegan T, & Jayden W.

Sophomores were: Isabella L, Abby N, Dakota N, Aiyana R, Alexa T, & Kellan W.
Juniors were: Emma B, Jordan B, Michelle F, Gilliam G, Kaylea G, Koby H, Riley H, Zander J, Claire K, Haley K, Garrett N, Jacob N, Wyatt N, Isaac R, Jacquelyn S, Jacob S, Hunter V.

Seniors were: Michaela B, Brock G, Gavin H, Tilda J, Trevor M, Macey N, Abigail P, KateLynn P, Alexis R, Macy S, Rhiannon S, Brock T, Carson T, Halle T, Eleonora T.