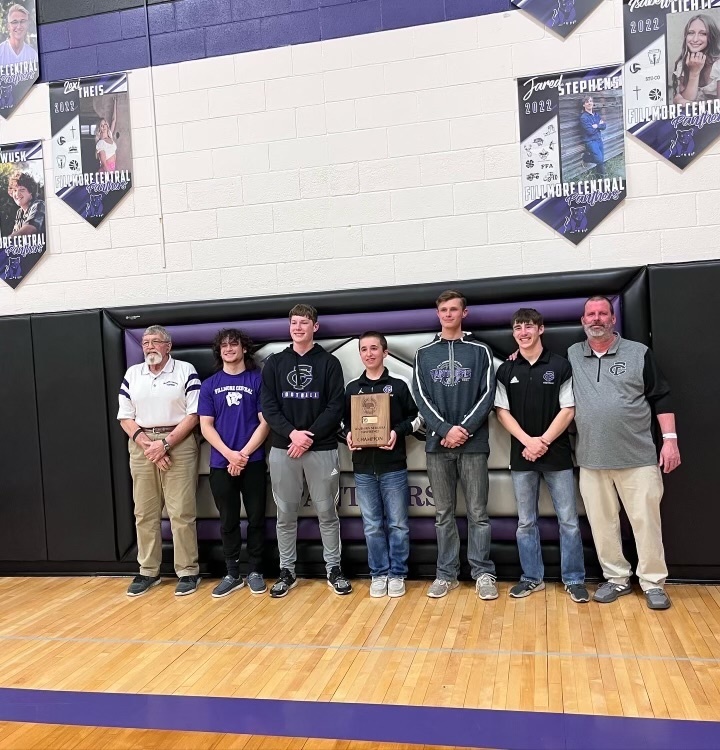 SNC Quiz Bowl
Kelsey Vnoucek
Tuesday, March 22, 2022
The Fillmore Central Panthers hosted the SNC Quiz Bowl on Monday, March 22nd at FCHS. The FC A team won the Championship by defeating David City in the Finals. The team went 6-1 on the day. It was a very intense and down to the wire match. The FC B team also competed going 1-2 and did a very fine job.
Members of the A-Team: Tyler Cumpston, Aidan Trowbridge, Kody Myers, Alex Schademann, and Ty Schelkopf.
Members of the B-Team: Luke Kimbrough, Alex Howell, Hallie Verhage, Carson Asche, Peyton Komenda, and Kiffin Theobald.
Coach Komenda