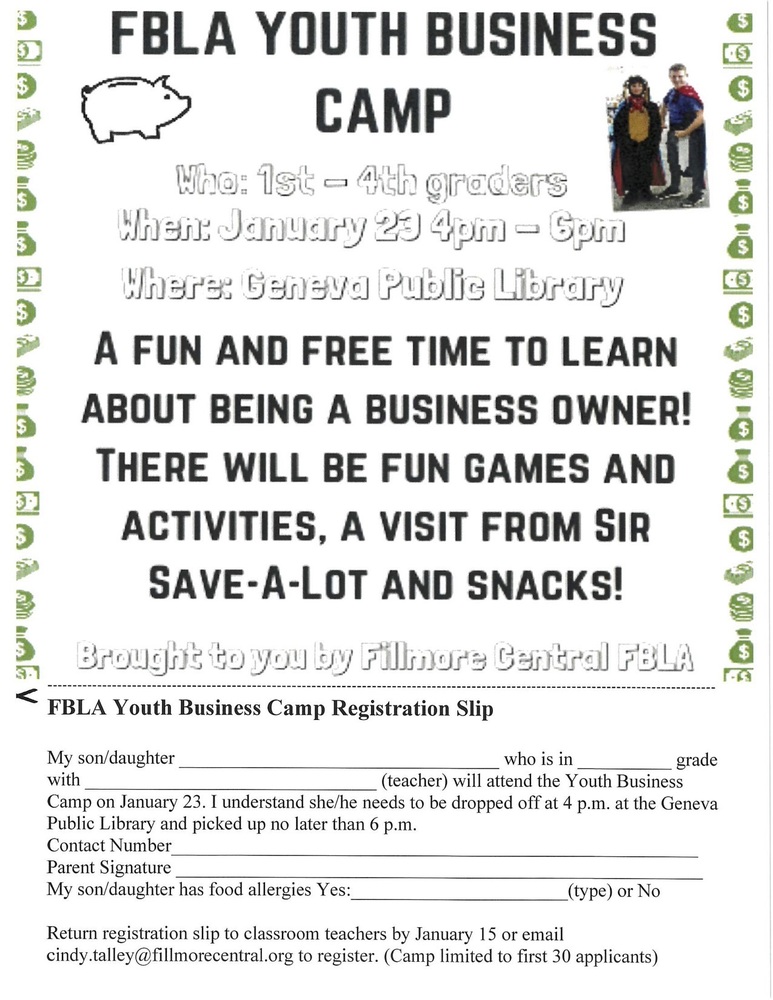 FBLA American Enterprise After-School Camp Registration Form
Jodi Meyer
Monday, January 14, 2019
All elementary-aged students in Grades 1-4 are invited to attend the
FBLA American Enterprise After-School Camp on January 23 from 4-6 p.m.
at the City Library. A special book continuing the adventures of
Sir-A-Lot and his dog, Penny, will be shared. The participants will be
making pet treats, building panoramic storefronts for a business, and
hearing from Val Turner who will be bringing a special pet visitor to
the camp. Please plan to join us by returning the registration sheet by
Friday, January 18.