💜 FC Track and Field 💜 🗓️ Tuesday, March 21 ⏰ 11:00am 📍 Thayer Central High School, Hebron, NE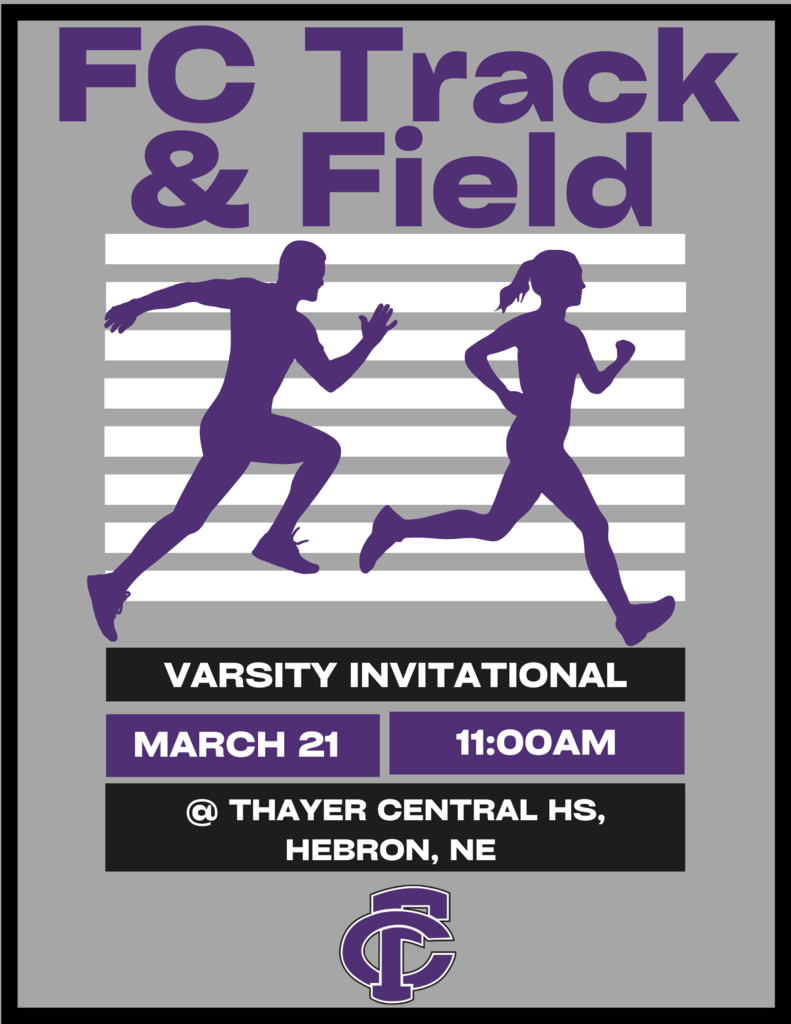 🎶 🎭 An Evening with the Arts 🎭 🎶 🗓️ Friday, March 24 ⏰ Doors open at 6:00pm, performances at 6:30pm 📍 Fillmore Central High School
Academic Booster Club Meeting Monday, March 20th @ 6:30 at the High School Library #FCPantherProwl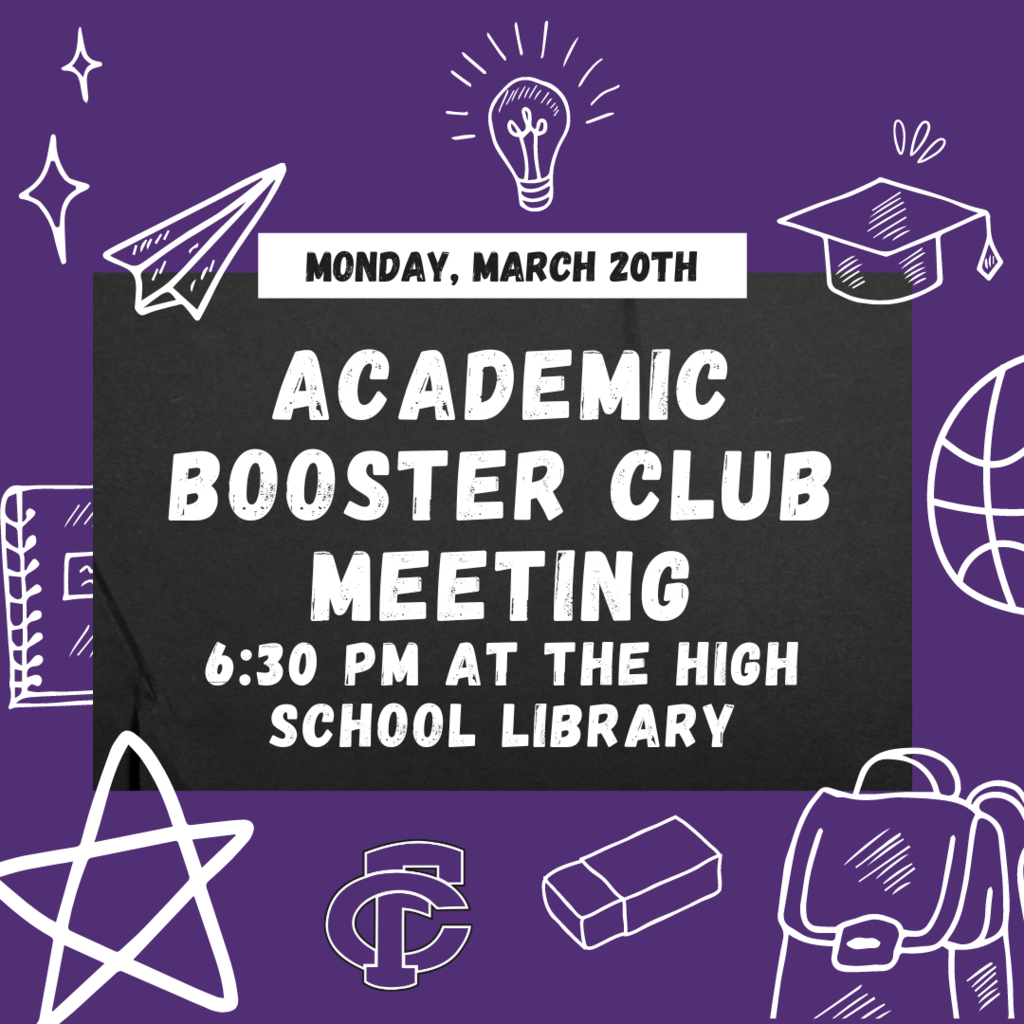 Weekly Events March 20th - 24th #FCPantherProwl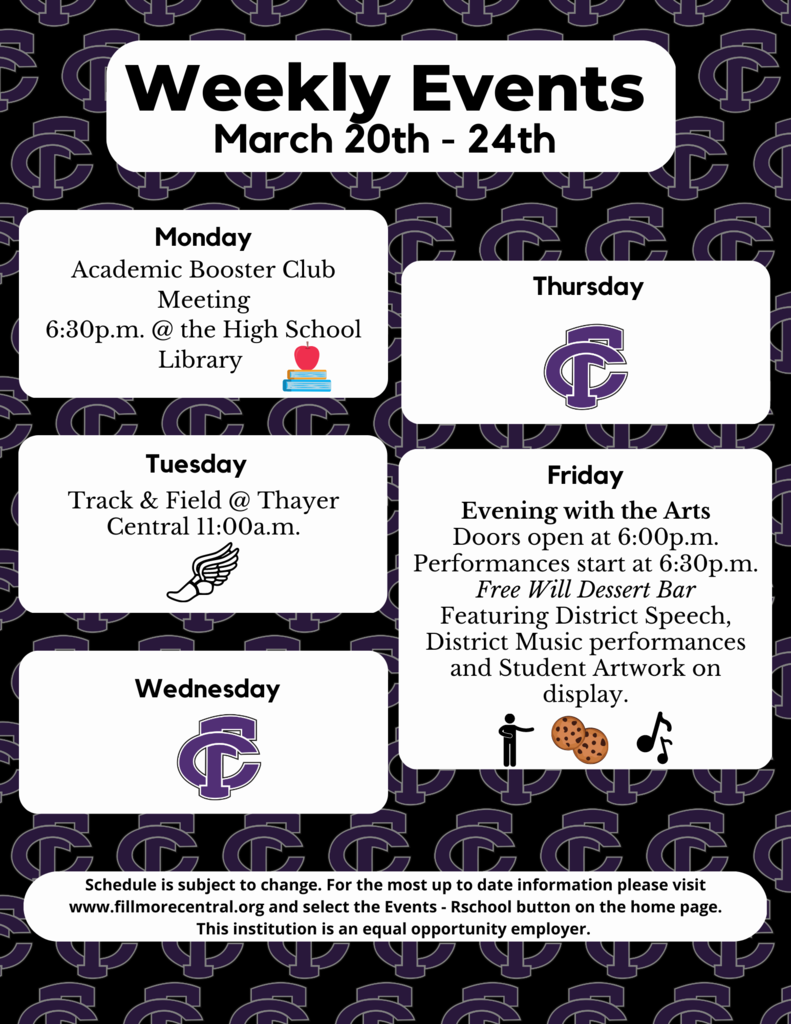 State Speech Results OID - Carson, Grace, Jasper, Cooper and Annika - 3rd Entertainment - Cooper - 5th Poetry - Annika - 6th Congratulations on a great season! #FCPantherProwl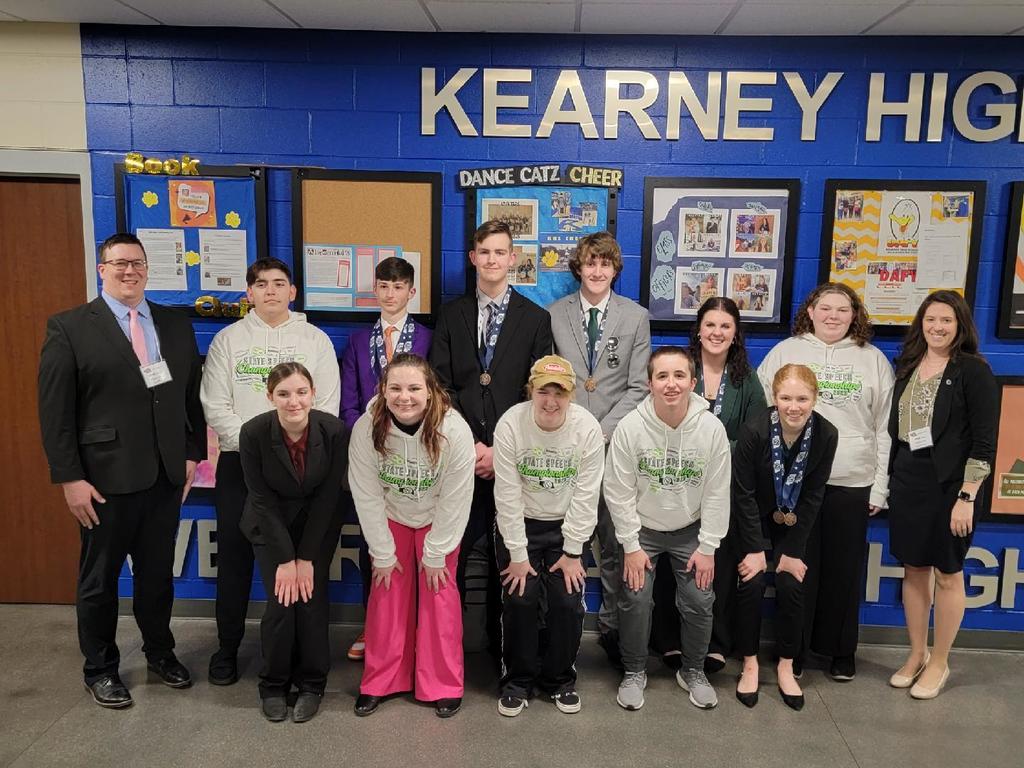 💜 FC Track and Field 💜 Friday, March 17 @ 9:00am @Concordia University, Seward, NE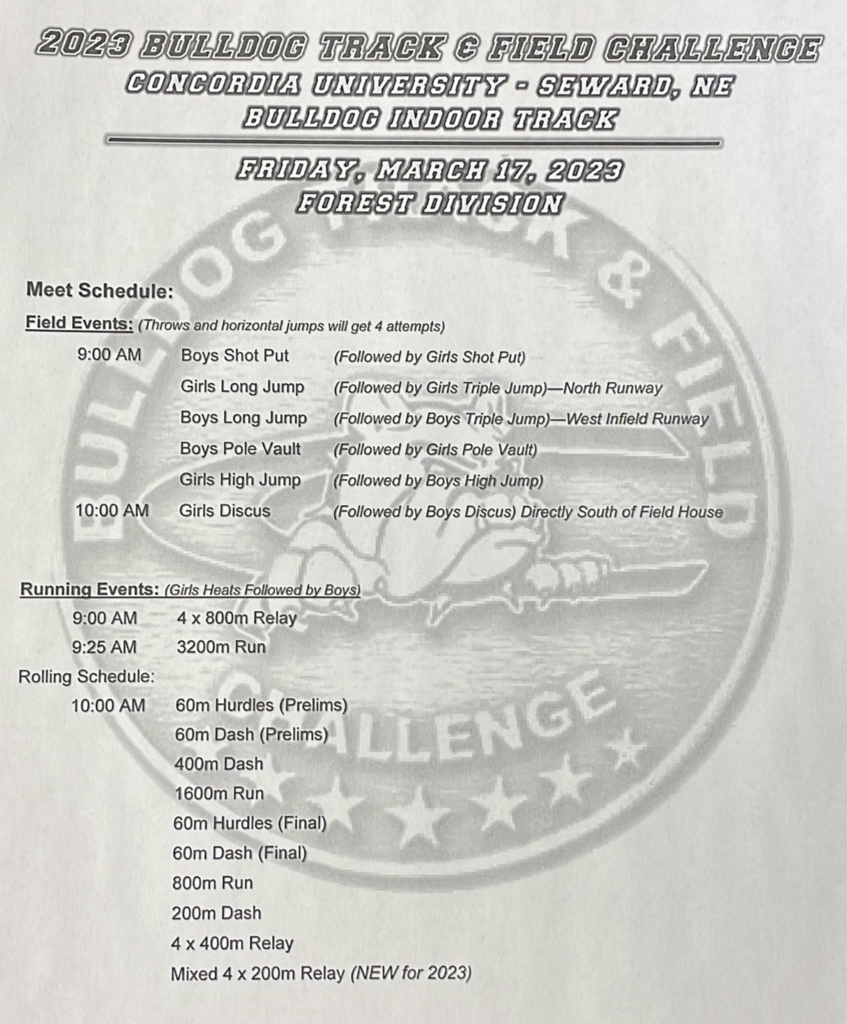 Assistant Custodian – Fillmore Central Elementary and High School – Geneva This is a 12 month position with outstanding benefits including full family Health Insurance, State Retirement, Life Insurance, and Paid vacation and Holidays. This position could begin as soon as it is filled. Primary duties will include basic daily cleaning and custodial work in the afternoon and evening hours. Applications are available online at
www.fillmorecentral.org
, in the Superintendent's office – 1410 L Street, Geneva Nebraska 68361, or by calling 402-759-4955. Applications will be accepted until the position is filled. EOE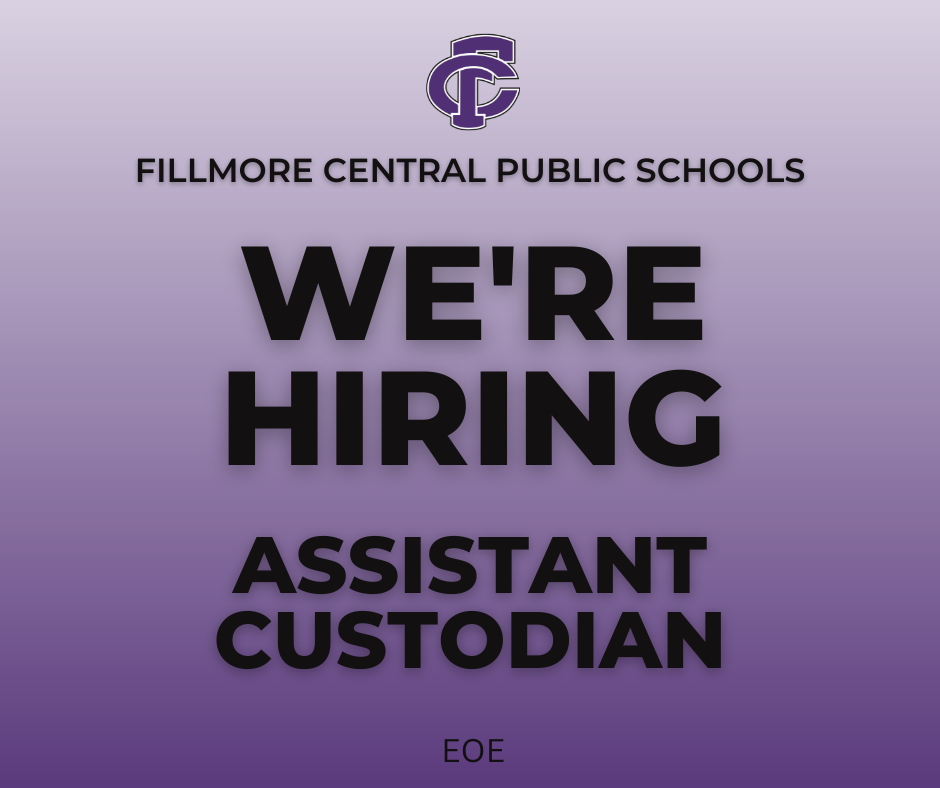 💜🎤 We would like to wish good luck to the Speech Team as they travel to Kearney for the State Speech Competition tomorrow! 🎤 💜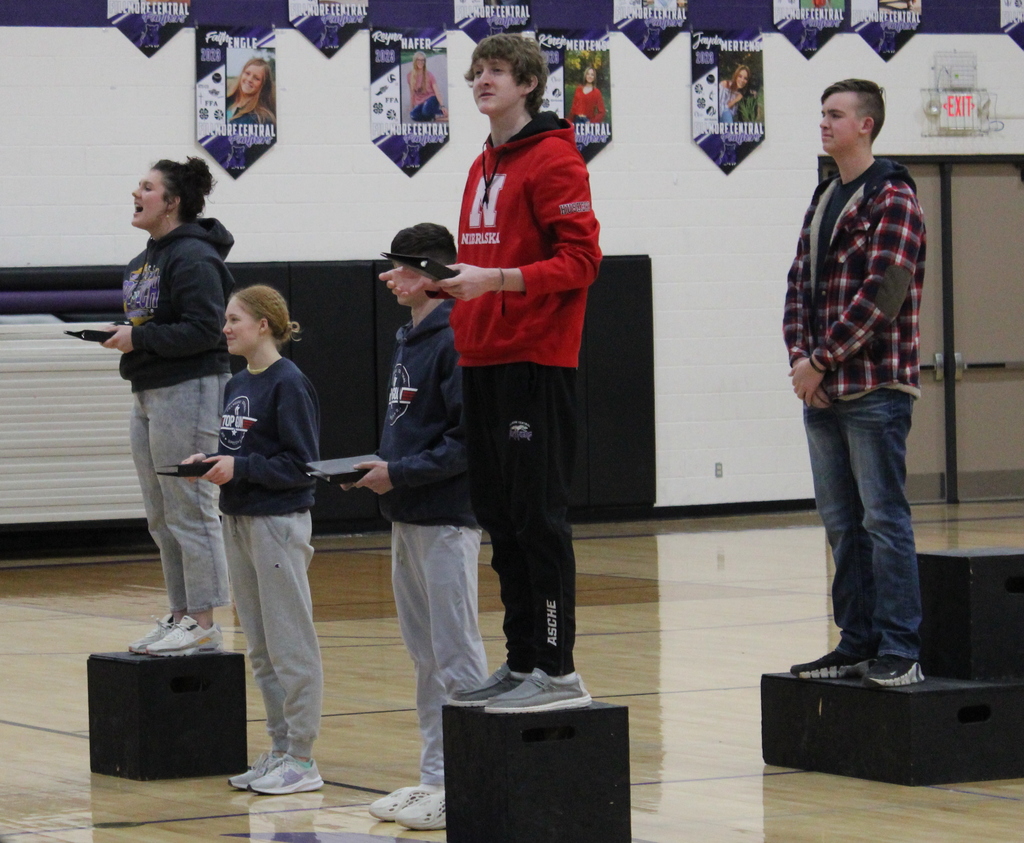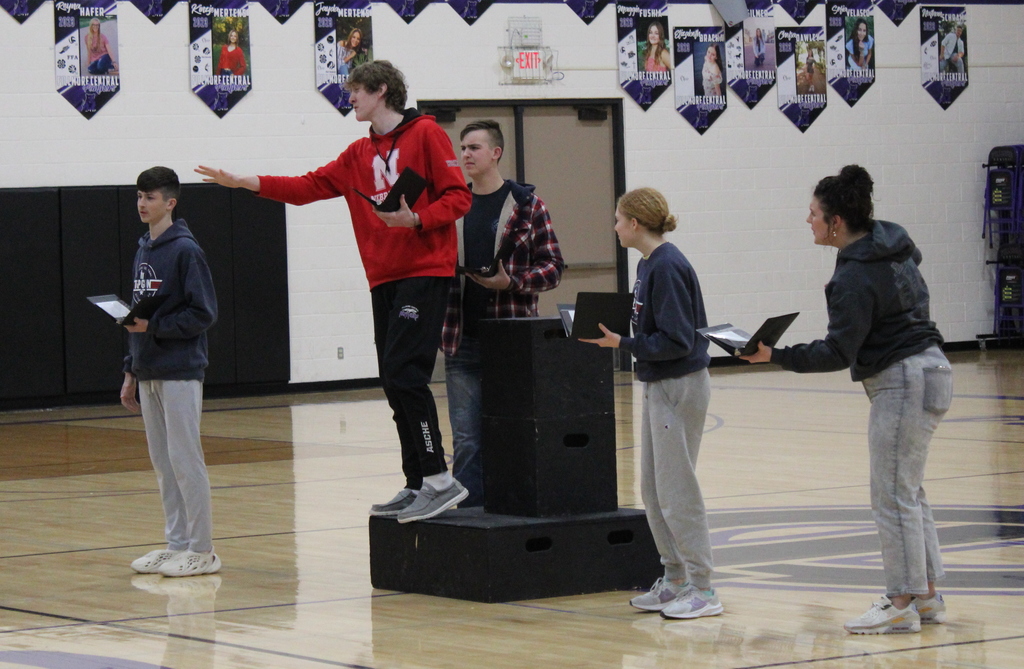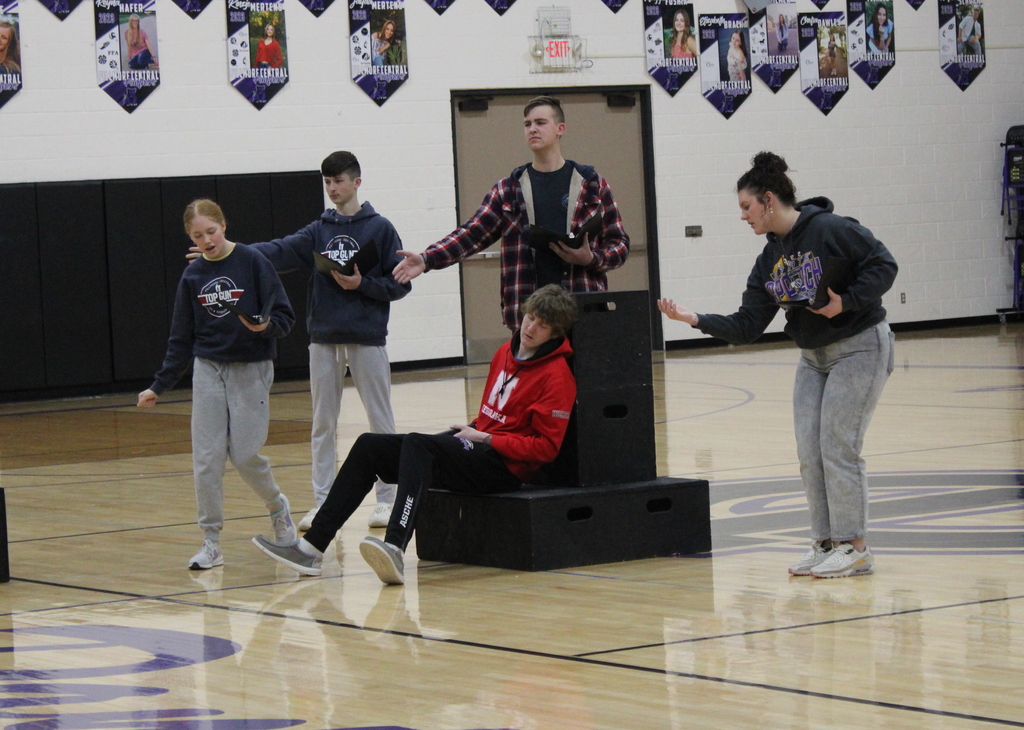 Kari Hamilton from Southwest Dairy Farmers brought their Mobile Dairy Classroom to Fillmore Central Elementary on Monday, March 13. The students learned what is involved with taking care of dairy cattle, anatomy of dairy cows, the importance of dairy foods for good health, and watched a milking demonstration with modern equipment like an actual milking parlor. Kari was scheduled to be in the area but had a cancellation. She contacted Fillmore Central Ag Teacher, Kurt VanDeWalle, to see if she could add a stop in Geneva. The elementary teachers were flexible and worked this opportunity into their schedules with short notice.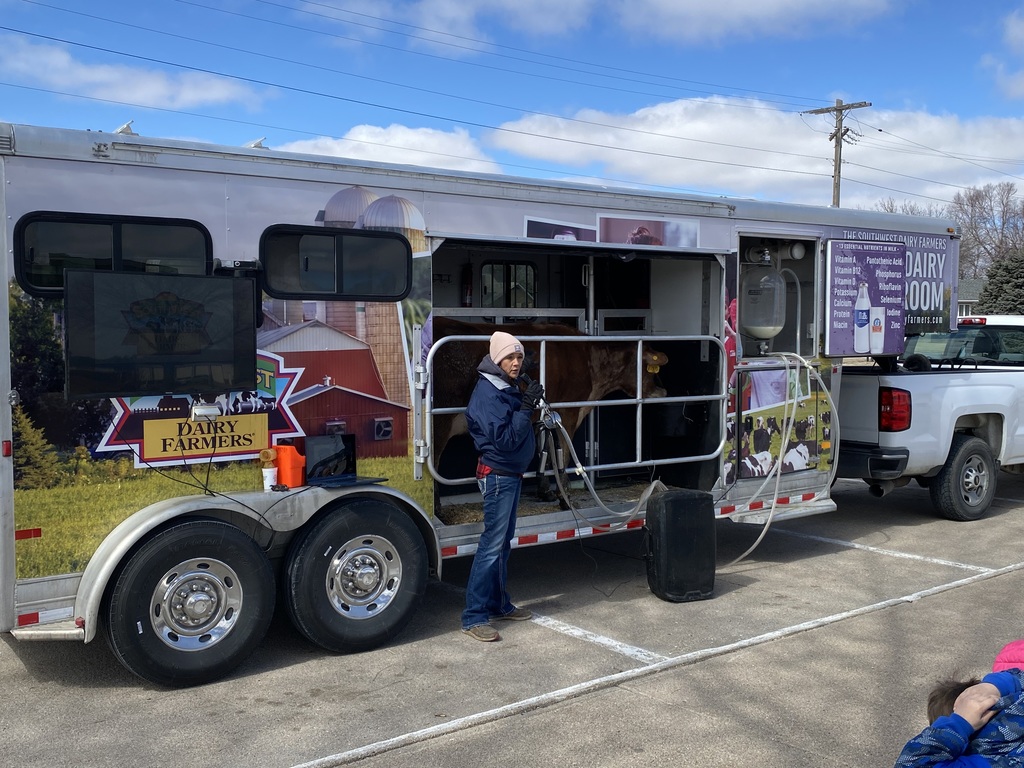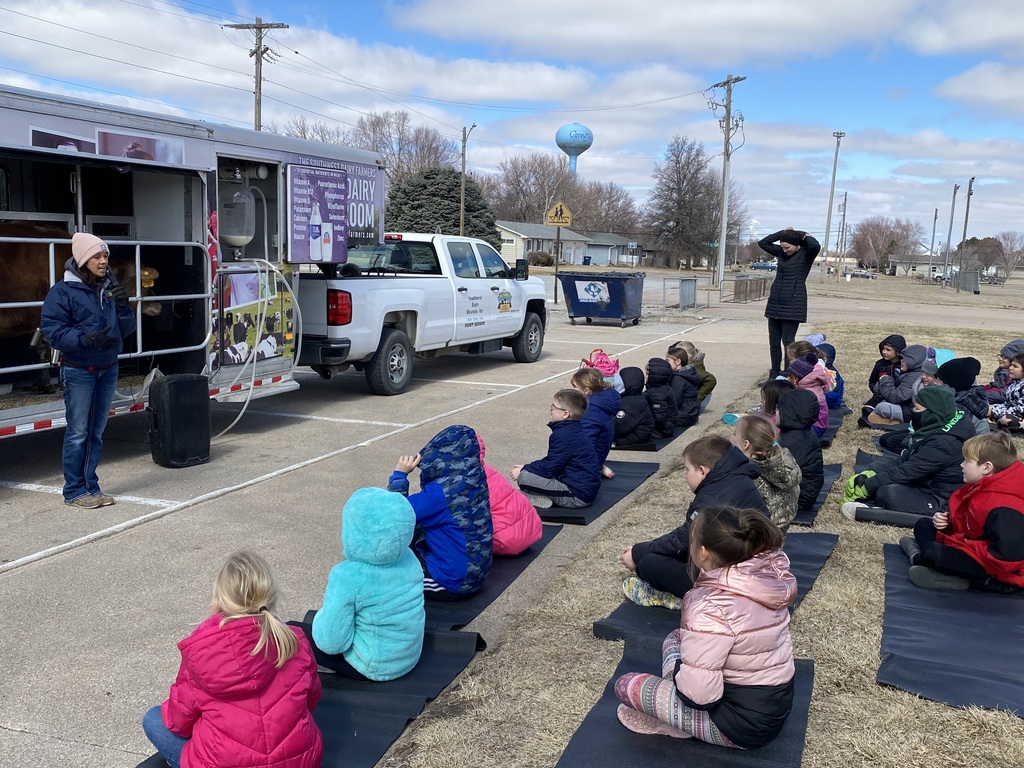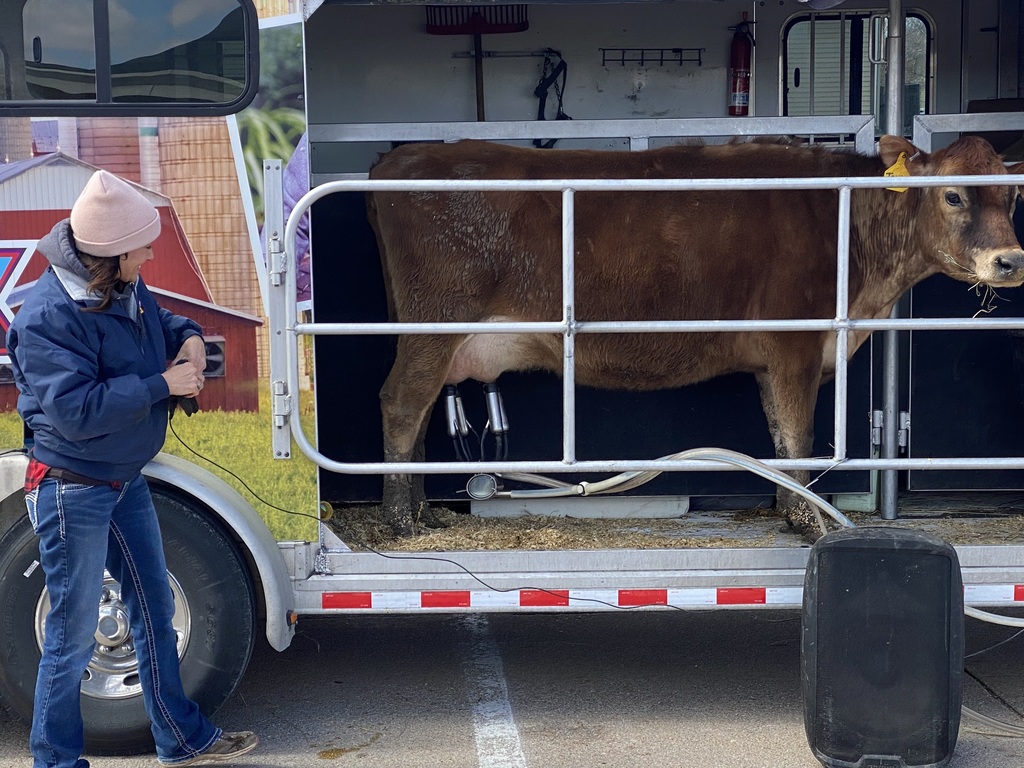 Weekly Events March 13th - 18th #FCPantherProwl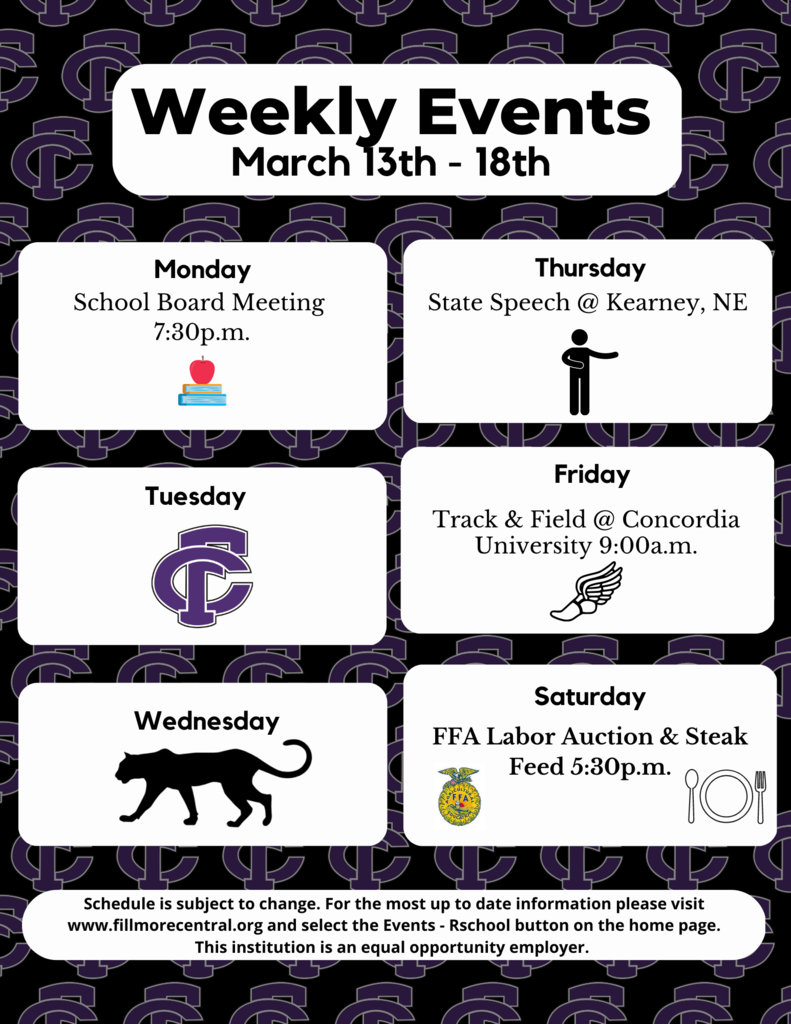 DISTRICT SPEECH RESULTS Entertainment - Adela - 5th, Cooper - 1st (state qualifier) Extemp - Ty - 2nd (state qualifier) Informative - Averie - 1st (state qualifier) OID - Kathryn, Lauren, Reilly, Averie and Ty - 3rd (state qualifier), Carson, Jasper, Annika, Cooper and Grace - 2nd (state qualifier) Humorous - Carlos - 5th, Kathryn - 2nd (state qualifier) Poetry - Annika - 2nd (state qualifier) Serious - Reilly - 6th Persuasive - Emily - 4th POI - Jaci - 3rd (state qualifier), Grace - 1st (state qualifier) #FCPantherProwl

Read Across America Week is celebrated from March 2nd through March 6th. The celebration begins on the birthday of the beloved children's author, Dr. Seuss. The elementary had several guest readers in the building on Monday to celebrate.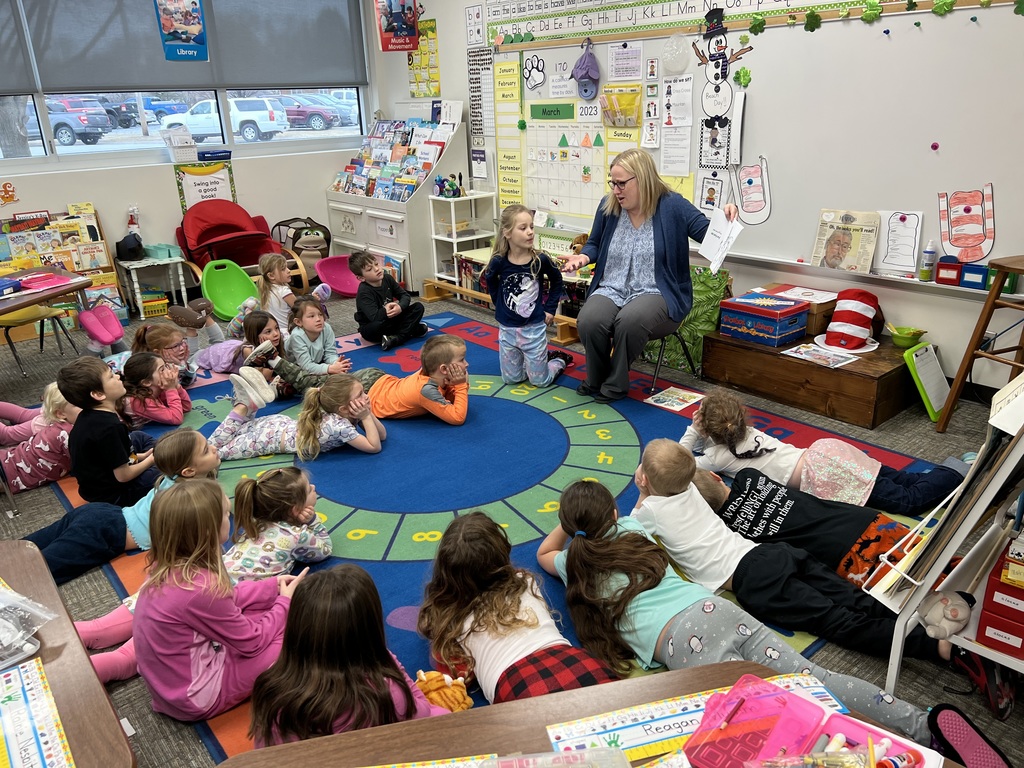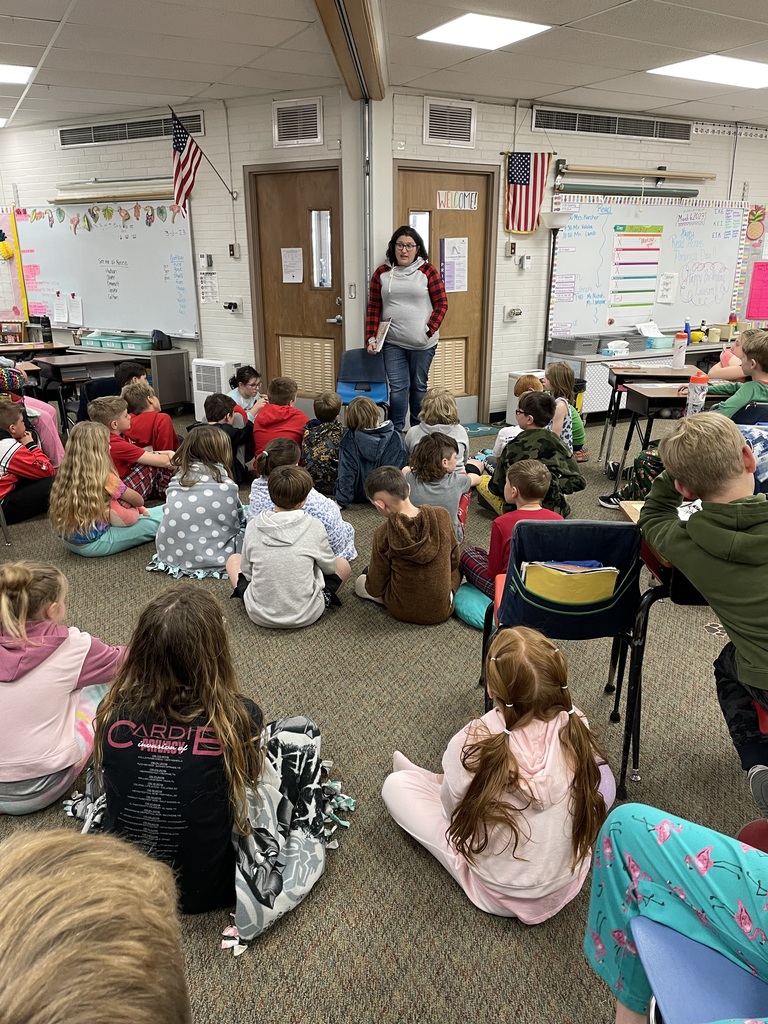 Fillmore Central first graders continued learning about Nebraska Agriculture through hands-on presentations provided by Nebraska Extension-Fillmore County. The students participated in a pigs/pork lesson and an introduction to embryology. To help recap the lessons and celebrate Dr. Seuss's birthday, students enjoyed green eggs and ham on Tuesday, March 7th. Over the next 21 days students will continue to learn how chicks develop inside the egg while waiting for them to hatch.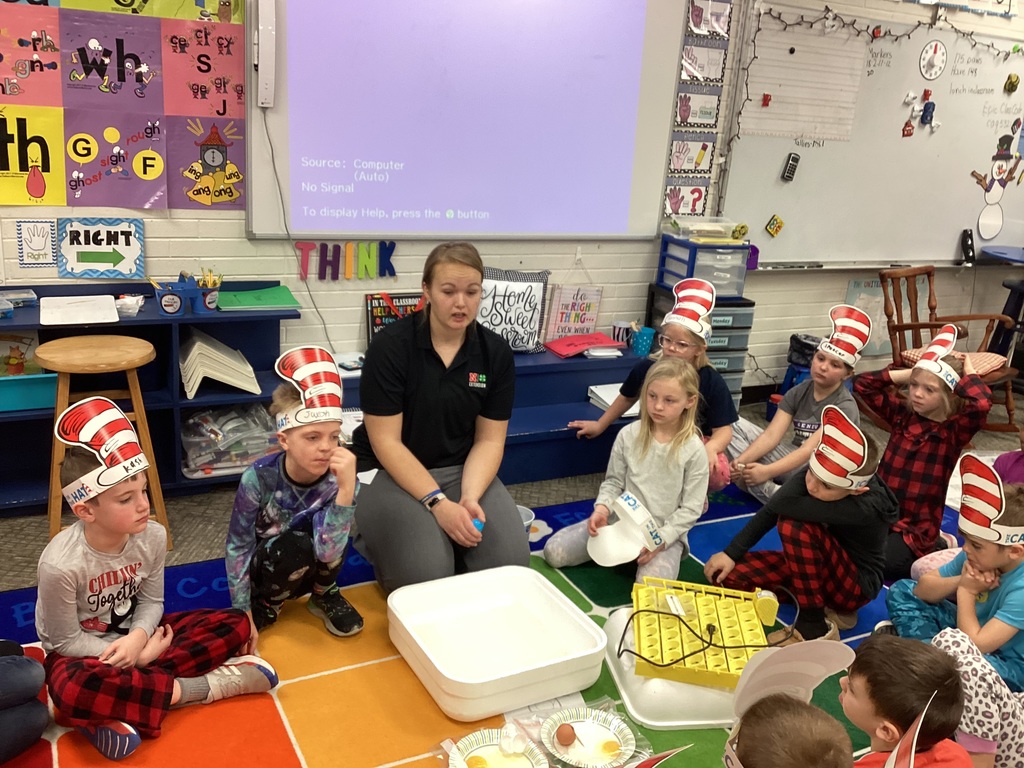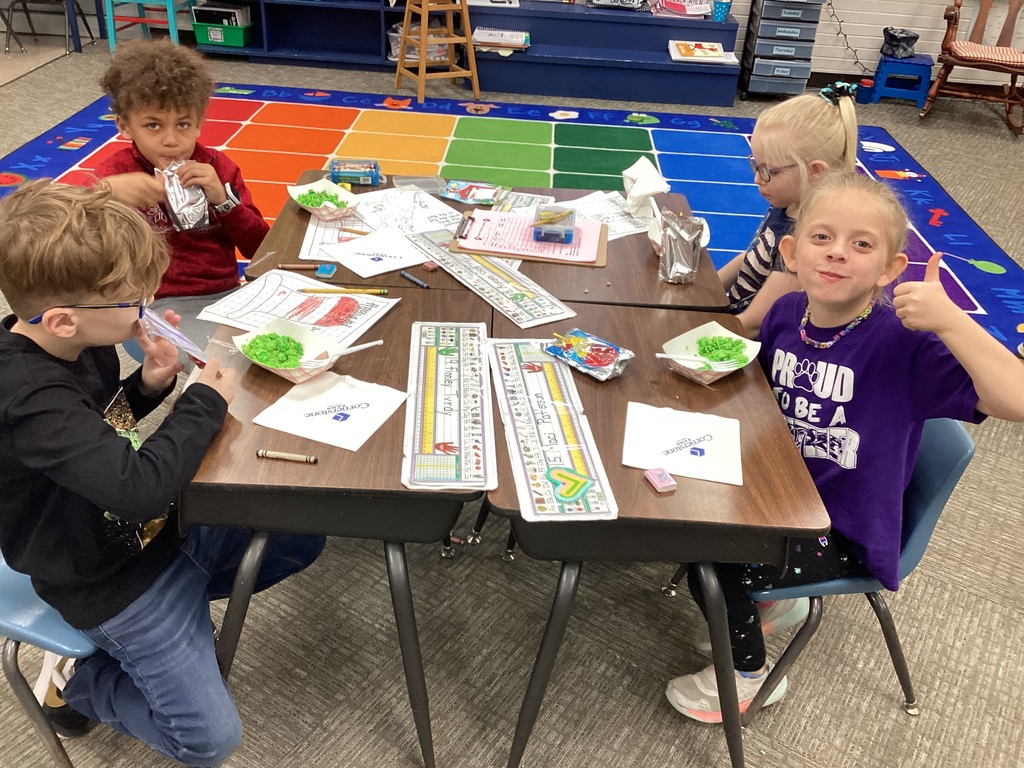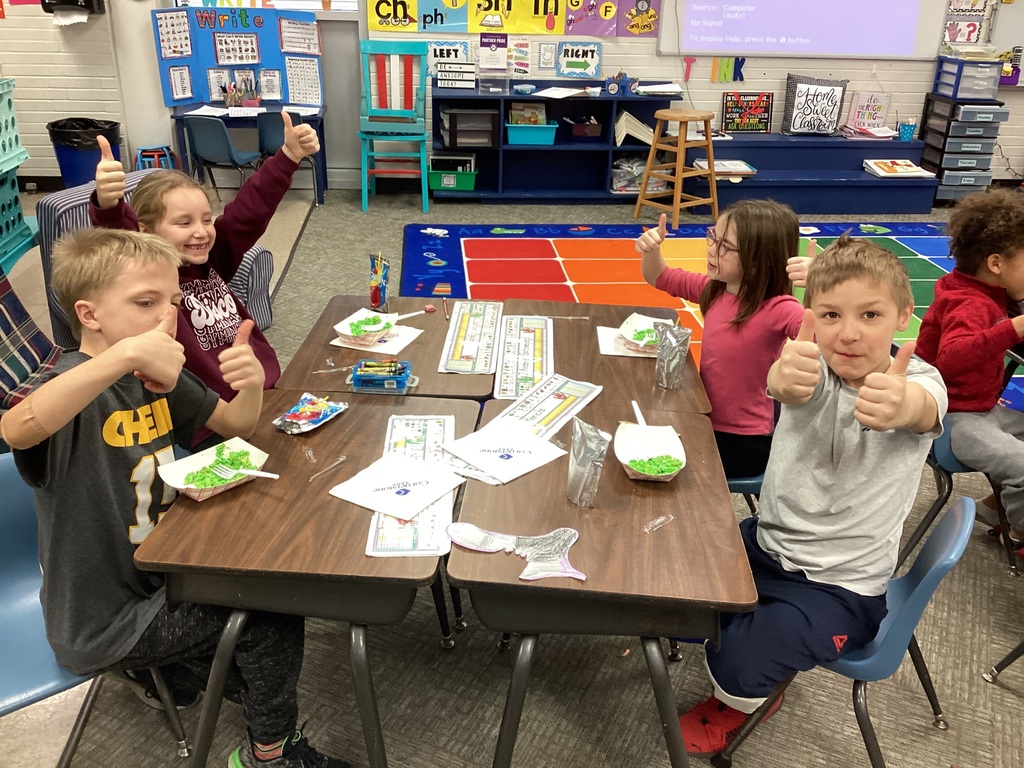 📚Parent Teacher Conferences📚 🗓️Tuesday, March 7th 🕑2:00 - 9:00p.m. #FCPantherProwl
EARLY DISMISSAL There will be an early dismissal on Tuesday, March 7th for Parent Teacher Conferences. Conferences will take place from 2:00-9:00pm. Elementary conferences will be at the Elementary. Middle School and High School conferences will be at the High School.
🗣️ DISTRICT SPEECH 🗣️ 🗓️Tuesday, March 7th 📍FC Middle School 🕑First Round - 2:00p.m. #FCPantherProwl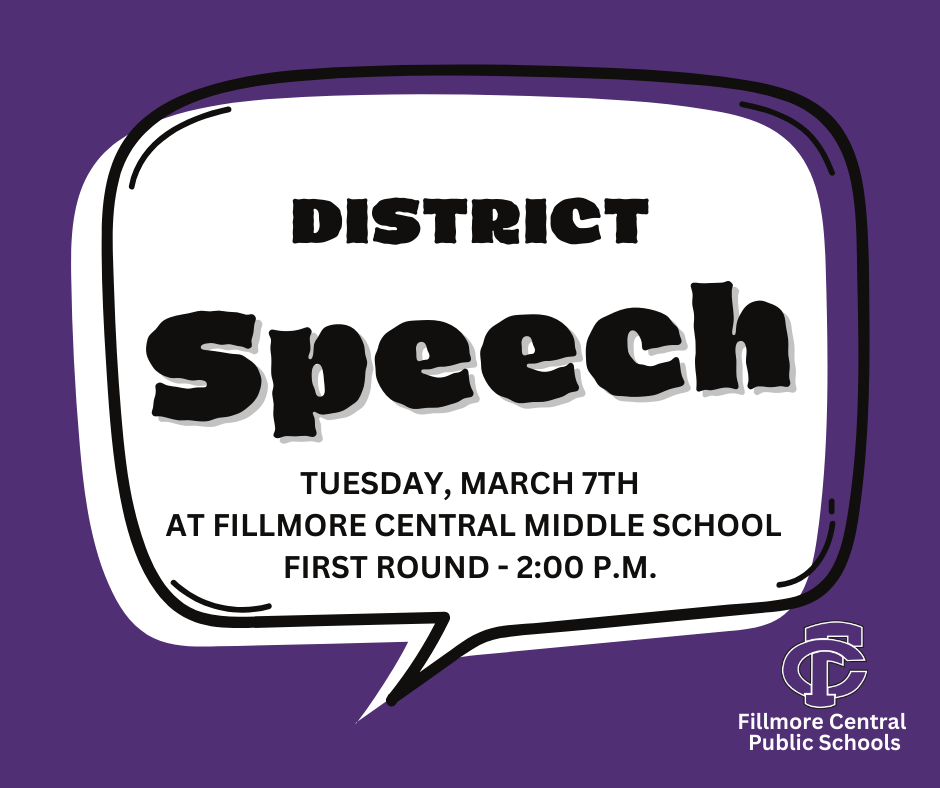 Weekly Events March 6th - 11th #FCPantherProwl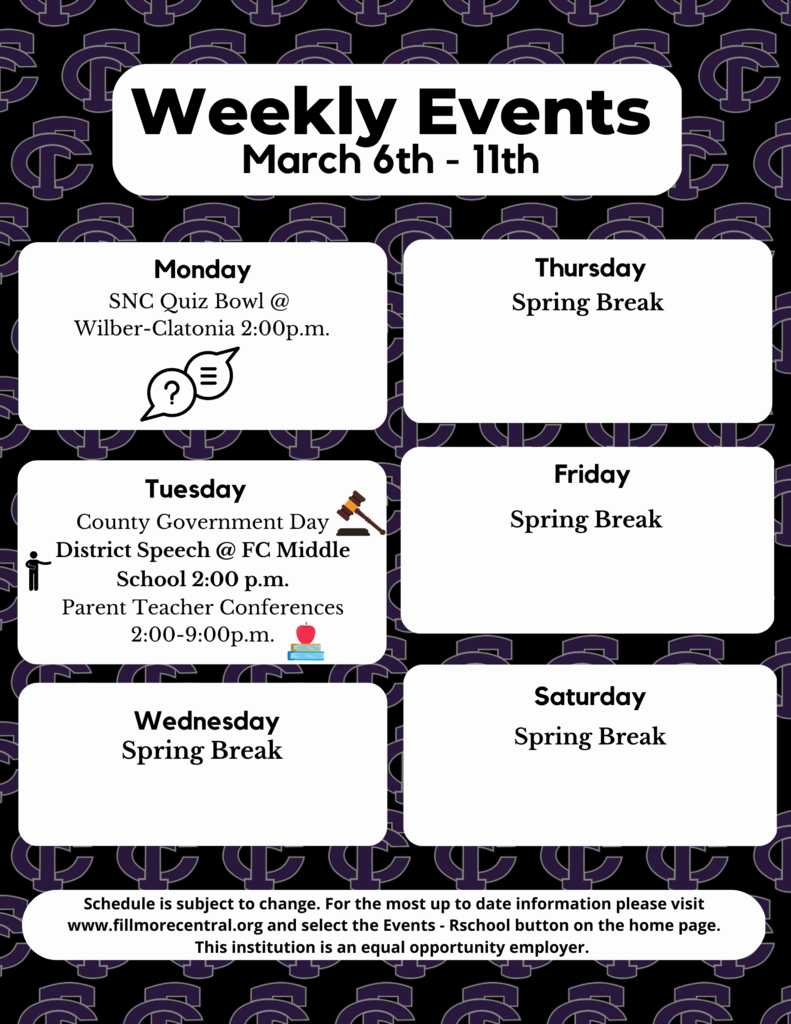 On Friday, February 24, the Fillmore Central 1st Grade classes took a field trip to Hastings Museum. First, they enjoyed the IMAX movie, Superpower Dogs, about rescue dogs all over the world. Next was a tour of the Kool-Aid exhibit to learn about Edward Perkins, the inventor of Kool-Aid, and life in the early 1900s. This was topped off with mixing their own Kool-Aid drink. After that, the first graders learned about constellations in the night sky and Earth's orbit around the sun. Lastly, the students were entertained by Rusty Rocket and his tour of the planets in the planetarium. It was a fun day of learning!